First of all, please do not read this as bragging – we are merely sharing the good news with you, our customers. After all, it's investments like these that allow us to keep on offering you amazing eyewear and getting better at it every day! Just a few weeks ago, we gained another investment worth of 1,5 million euros and we are feeling, quite rightfully, very PROUD.
If you've never heard of us before, it really is time to change that. So let's clarify one thing – what is eyerim all about? We're an e-shop specializing in eyewear, always trying to keep up with the current trends and differentiate from our e-commerce competitors. But we never forget the importance of being valuable and helpful for every person in need of either prescription glasses or protective sunglasses - because that's what it's all about, you know? You.
At the beginning of 2019, the third round of eyerim fundraising started and we secured 1,5 million euros worth of investment! And this marvel boosted the worth of eyerim e-shop to more than 10 million euros – and we can't even begin to describe how incredible that is. Big things are coming!
Investors who participated were 3TS Capital Partners, a group who is an essential partner of eyerim and an incredible source of e-commerce know-how since 2017; and our newest investors from Poland: Inovo Ventures Partners, supporting unique CEE startups in becoming a global "boom". Our investors are genuinely amazing and we are unbeliavably lucky to have them both.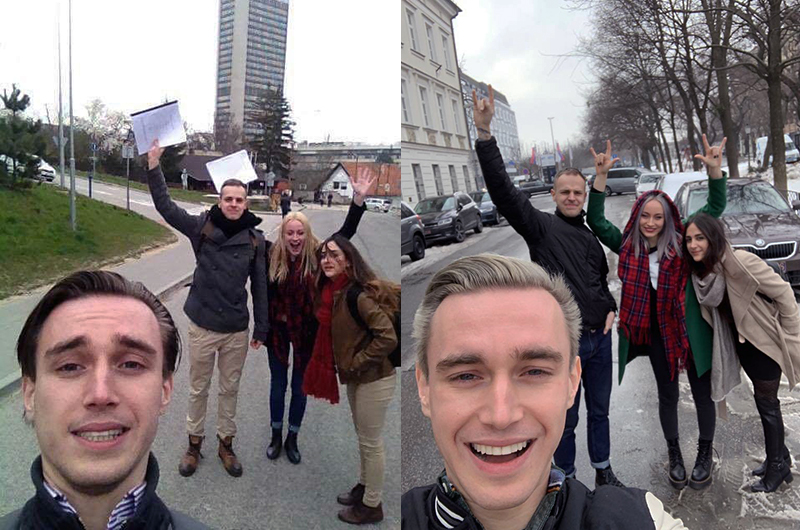 How is eyerim going to use the acquired funds?
1. Increasing the market
eyerim plans to increase its share in the current market and enter new ones.
2. Transforming the shopping experience
eyerim aims to revolutionize the online shopping industry by offering easy, streamlined solutions to purchase prescription lenses online. A virtual tool to measure eye-sight is just an example of all the things we are planning to make the shopping experience simpler and faster.
3. Introducing the eyerim private label
Finally: the creative, adventurous and bold minds of eyerim will collide and work together during the birth of our longed-for eyerim baby - an eyerim private label. (Quite a strange analogy, but it's difficult to call such a passion project by any other name.)
4. Perfecting the Virtual Try-on
Virtual Try-on or Virtual Mirror is one of the most popular eyerim online shopping solutions. It makes choosing the right shape of sunglasses/prescription glasses much easier. We want to make this virtual experience even better and more life-like.
We would like to sincerely thank both of our investment associates, the amazing Inovo Venture Partners and 3TS Capital Partners, for believing in us and our vision enough to support and lift us in many different ways. We are forever grateful and will continue to work hard until we reach our goal of becoming the next e-commerce icon.
Let's be honest at the end of this - we want you, our lovable customer when considering glasses, or thinking about eye health to always think about eyerim first. No brick and mortar optic/eyewear shops, no other eyewear e-shops, just eyerim. That is what we ultimately strive for. To be the best eyewear e-shop for you. The easiest, the fastest, the trendiest. You are, after all, why we're in this. And we just thought you should know that we are grateful for you.